This past year has been busy for The Wellington Senior Living. We went from being a construction site to a community our residents call home. This year has been filled with lots of hard work to open our Independent Living, Assisted Living, and Memory Care Neighborhoods. It has taken much hard work to get to where we are today.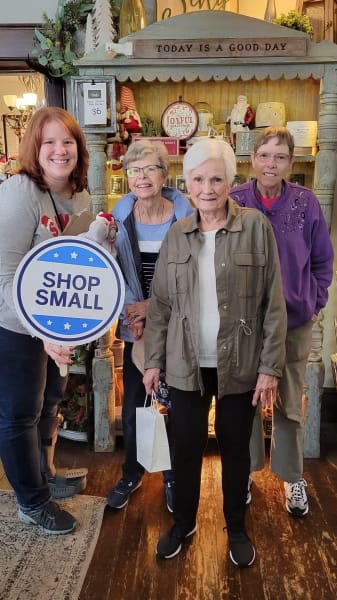 The few months we have been open have been filled with many firsts. It has been a joy to see the team experience the different events for the first time. From getting to know the residents, to the first bumping karaoke Happy Hour, and all the memories in between, it has been quite fun for our team. These memories are what keep us going.
We would not be where we are today without the phenomenal teamwork and dedication our staff brings with each day to work. Opening our community has taken a lot of hard work. We are so lucky to have such great department heads who work side-by-side with their team. Our team is so good about coming together and going above and beyond to help other departments. Our success comes from our amazing line staff.
This holiday season we are looking forward to all the fun within our 45 Days of Holiday Cheer. We are looking forward to celebrating with our staff and residents this holiday season. We are excited to continue to serve our residents and grow as our resident population expands. This time next year, The Wellington will be a well-oiled machine.