September is "National Good Neighbor Month," and in the spirit of this special time, we would like to take the opportunity to share about a unique part of our senior living community - our Memory Care Neighborhood.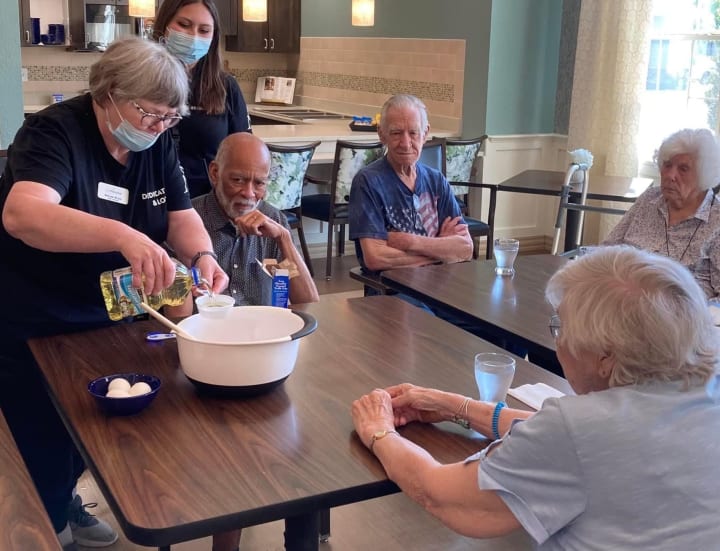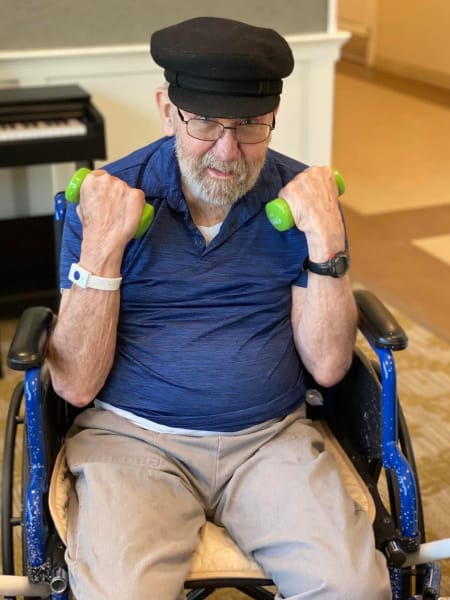 Here at The Wellington Senior Living we strive to make our Neighborhood a special place, not just for our residents, but for everyone who comes to visit and join in our daily festivities. We celebrate being good neighbors every day.
Our Memory Care is called a Neighborhood because it defines us as a community within a community. Neighborhoods give a sense of belonging with the ability to connect with others around them. It is home for all who reside there.
Our Memory Care Neighborhood is special because we focus on providing vital support for our residents. It is based on a person-centered approach that meets each of our resident's needs unique to their individual personalities and abilities. Each day is filled with a thriving environment centered around optimum engaging opportunities that reflect the lives of each resident in our Neighborhood.
Our Neighborhood at The Wellington, when it opens by the end of 2022, will be dedicated to establishing and building connections with our families. Doing the groundwork and laying the foundation with our prospects and those who have committed to make our community their new home is steering this process in the right direction for all involved. We understand that our resident families are on a journey that can be difficult to navigate at times. We are just as committed to the families as well as their loved ones. We believe it's important to ensure our families have resources. Sharing and supplying our families with information about our monthly support groups and Dementia Education Series hosted by our Memory Care Director and Regional Memory Care team is one of the ways of extending a helping hand in a time of need. We express how valuable our families are through their partnership and encourage their participation in special events and daily programs, at their level of comfort.
September is also Alzheimer's month. There are many ways to support people who are living with dementia. Being a good neighbor in our Neighborhood mirrors what you often associate with neighbors in our local communities, looking out for each other and making you feel welcomed. This will be no different for anyone interested in being a good neighbor for our residents. Just waving or saying hello or bringing in apple pie or favorite food while chatting and laughing can brighten our residents day. It is a neighborly thing to do. These gestures are ways to create and experience moments of joy.
We encourage everyone to be a "good neighbor" and find ways to engage and make a difference in the lives of individuals living with dementia. You don't need to have a special talent, just a heart for others around you. If you would like more information about volunteering in a Memory Care Neighborhood near you or if you are caring for someone with Alzheimer's or dementia, we would love to help!