For many the holiday season is a joyful, happy time built around togetherness, family, and friends, but for some it can be very stressful and filled with overwhelming expectations, depression, and anxiety. The holiday season can be a reminder of those who are not with us anymore, financial limitations, sadness from being separated from loved ones, and the loss of treasured traditions. Celebrating this time of year doesn't have to be a sad or overwhelming time. It can be a peaceful time of reminiscing, volunteering, spending time with friends, and creating new traditions!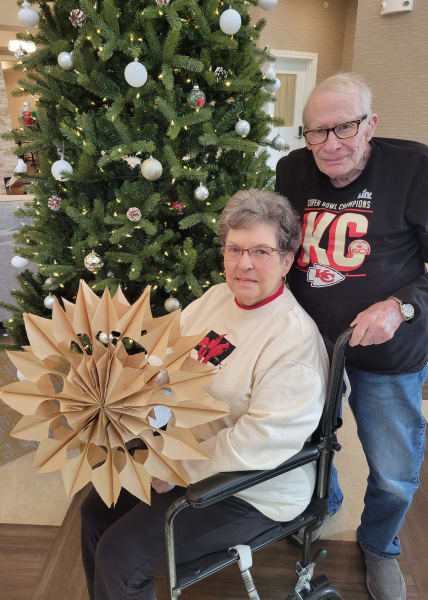 Some common causes of depression during the holiday season are inactivity, cold weather, isolation in home, not going to family gatherings, and changes in family traditions over the years. Signs and symptoms of depression, anxiety, and stress we should monitor for during the holiday season include loss of appetite, sleeping too much or insomnia, and loss of interest in activities previously enjoyed.
We can help eliminate the holiday blues for our residents by encouraging engagement in holiday activities. Do something to honor their family traditions and spend quality time with them. Loneliness is one of the most common causes of depression in the elderly during the holiday season. That is why it is so important to encourage participation in activities and engage them.
Ask residents to share their time-honored family traditions. Adapt those to fit in our assisted living daily routines. Make a favorite dish, make ornaments, sing carols, talk about memories, and share those experiences.
The holiday season means different things to each of us. The holidays are about family, friends, food, and tradition. For many, the smells, taste, and decorations bring memories flooding back. We at The Wellington Senior Living hope some of these ideas will be helpful as the holidays approach.