Every year Arrow's personal and professional development coach, Michael Buckley, asks everyone to pick a "Word of the Year." The goal is to look inward and consider what we each need more of and what might improve our lives. Sometimes we need more focus or clarity. Sometimes we need more compassion. Sometimes we just need more fun!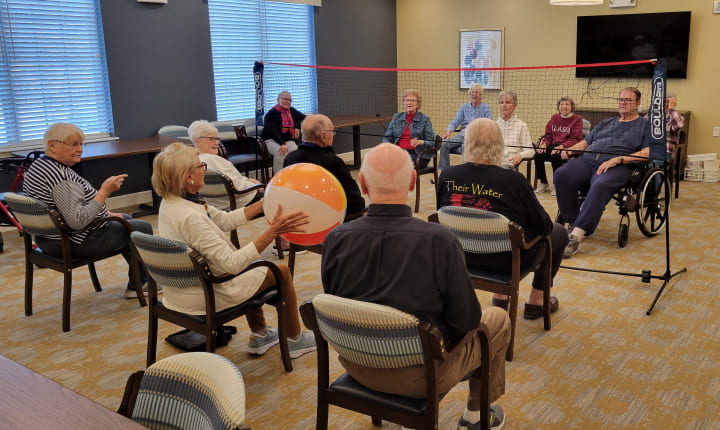 Picking a word for both me and my community is a commitment to doing work on yourself and the "we" and "us" work we want to do as a community.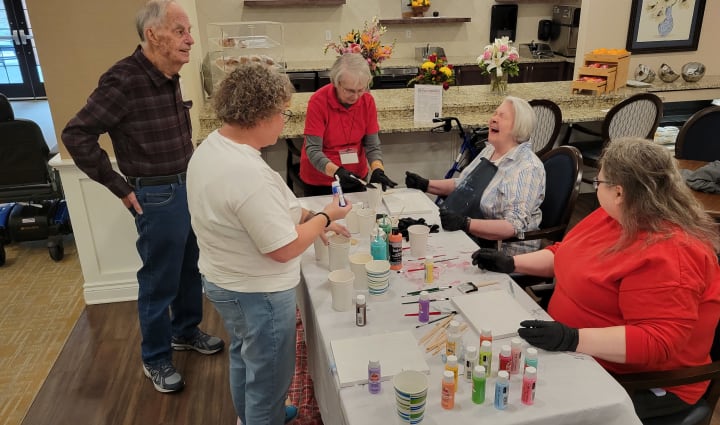 Reflecting on 2022, I am pleased we were able to open our independent living on schedule. We had a frenzy of move-ins the first month and were able to fill 53 apartments from August 8th until the end of the month. We also successfully navigated assisted living and memory care openings sooner than anticipated, without too many snafus.
Now, looking forward to 2023, what The Wellington Senior Living needs is resilience. Being a new community in the Arrow portfolio, we had a few challenges in the first few months. The sprinkler failure in assisted living right before opening was one, then a sprinkler failure in memory care right before year end. 
We will post our word in break rooms as a reminder. There will also be discussion and examples of our resilience and being "able to handle anything" at our town hall meetings, for both staff and residents. 
As for myself, I have chosen the word balance for 2023. Having been an Executive Director for over 15 years, I want to keep the goals I set at work and at home in better balance and harmony, so that all facets are enjoyed and are as stable as possible.
What is YOUR WORD? I hope you will pick one too. What does your life need a little more of in 2023? What does "future you" thank you for working on now? Our words are meant to inspire us. If it is not inspiring, it's not the right word.
And if you are reading this, please hold us accountable. When you visit The Wellington Senior Living or come to town hall, ask us what our word of the year is and what have we done to support it.
Please look forward to the December 2023 blog where we tell you all the ways we lived in line with our word of the year and all the ways it helped improve our community.